Two years after the fire – we are rebuilding!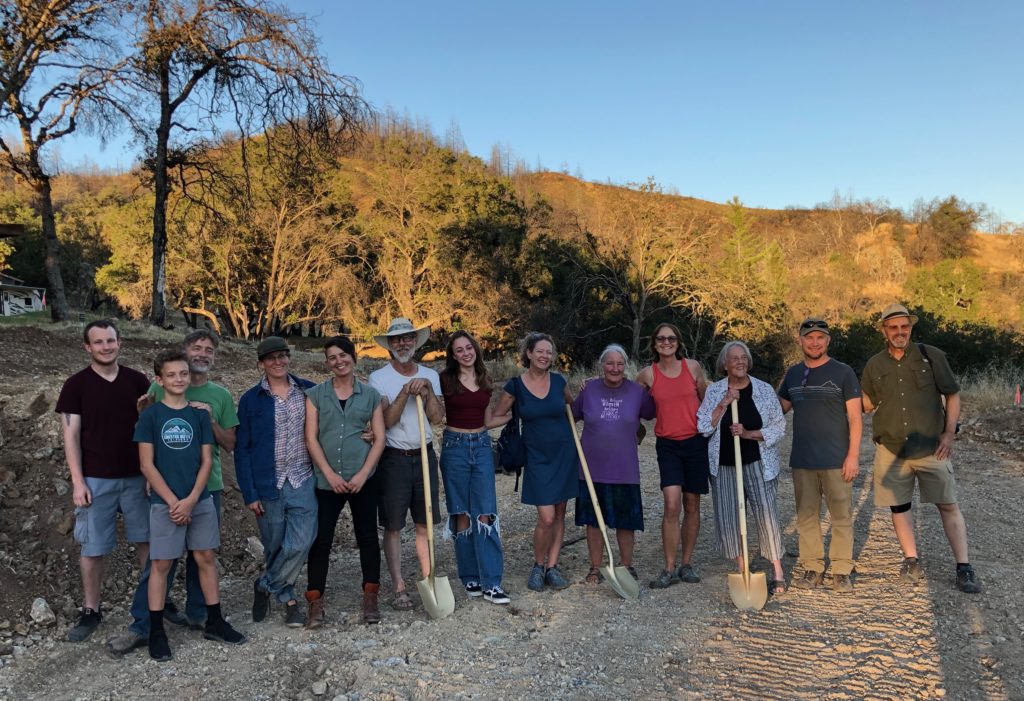 Two years after the fire – we are rebuilding!
Our blog has been pretty quiet these past months, but that does not mean we have not been busy. We have been deep in the process of finalizing our permit submittals and hiring a contractor for our first three residential structures at the Rill!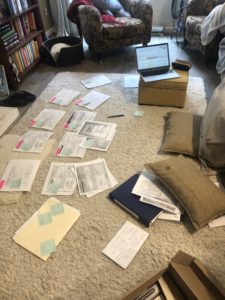 First, Amy used her archival skills to help our architect (Robin Stephani of 8th Wave) reconstruct our very complicated permit history dating back to the late 1970s. So many buildings and so many owners and so many permits! Once this was done, Robin could let the county know about our septic capacity and our long-term rebuild plans. Then she finalized our permit submittals and we all held our breath. Or rather, we tried to breathe steadily, and kept doing our best to take care of one another and the land.
In the hot months of summer we harvested more azolla, that miracle fern that nourishes our garden. And we continue to remove invasives (yellow star thistle, stinkwort, tree of heaven, and more) when we find them, if the ground is not too hard and dry.
And e built a new chicken coop. We transported it backwards to its new home in the garden, Vinca and Amy getting some forward-facing tractor lessons from Thea along the way.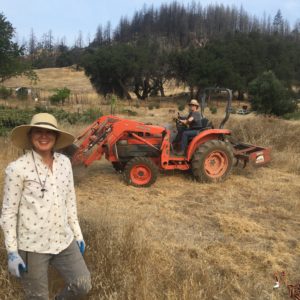 Through the Monan's Rill Institute, we prepped and hosted another oak restoration event, except this time we got to be in the rain! We raked and weed-whipped under oaks with what promised to be a plentiful acorn harvest, and then collected acorns and continued to protect native seedlings.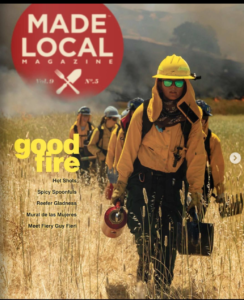 The Rill was featured in the fall issue of Made Local Magazine. Ursa Born, who has been working by our side and tenderly observing us since the Glass Fire, wrote a beautiful piece – "Fighting Fire with Fire" – about our commitment to prescribed fire. Thea, who is a Fire Forward fellow this year with Audubon Canyon Ranch, was on the cover.
We've also started holding once-monthly pancake breakfasts, so that sometimes we are just breaking bread (or waffles) together, having fun.
But the big news is rebuilding!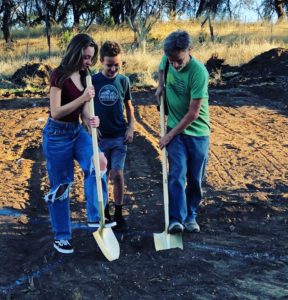 This past Friday evening our contractor, Dustin Deason of Brandywine Construction and Design, held a Golden Shovel fire rebuild ceremony with us. We took turns turning over a shovelful of soil at each of the three building sites. We are so thankful to Dustin for his patient and knowledgable guidance as we enter into this new phase of recovery. And we are thankful to so many teachers and friends who have offered us nourishment and helping hands along the way. At the ceremony, e read an excerpt from Terry Tempest Williams's essay "The Pall of Our Unrest," which has been reminding us all along why we are doing what we do. Here it is:
"Grief is love. How can we hold this grief without holding each other? To bear witness to this moment of undoing is to find the strength and spiritual will to meet the dark and smoldering landscapes where we live. We can cry. Our tears will fall like rain in the desert and wash off our skins of ash so our pores can breathe, so our bodies can breathe back the lives that we have taken for granted.

I will mark my heart with an "X" made of ash that says, the power to restore life resides here…. Hand on my heart, I pledge of allegiance to the only home I will ever know."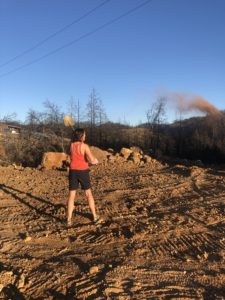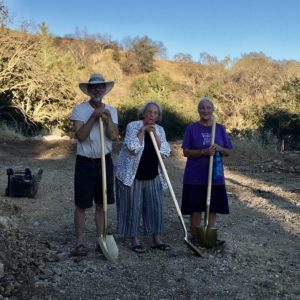 Spring Oak Blitz
 Help us Regenerate
Oak Woodlands at Monan's Rill 
Connect, Collect, and Protect at our Spring Oak Blitz –
May 7, 10am-2pm
What makes an oak ecosystem healthy?
How can we heal from centuries of fire suppression and regenerate healthy forests?
In this family-friendly event on Saturday, May 7, you will have the opportunity to support the regeneration of our oak woodlands following their severe burning in the 2020 Glass Fire, and to explore the above questions, in good company!

We will go out in small groups to particular areas on the land where we have identified oak trees that have potential for producing healthy seedlings, and each group will begin in a circle to connect with the place and each other. Then, using the smart phone app iNaturalist as well as paper maps and notebooks we will collect and record observations of the oak trees and associated flora and fauna. We will also look for young oak seedlings and install chicken wire cages to protect them so they can grow into healthy mature trees. 
We hope you will join us for this opportunity to connect with nature and fellow humans, while contributing to science and to the regeneration of native oak woodlands.
Please bring a packed lunch that you can carry with you, a filled water bottle, work gloves, and a smart phone with iNaturalist installed and/or a notebook or journal. We also recommend wearing good hiking shoes, long pants, sun protection, and layers for variable weather.Space is limited and advance registration is required—sign up now to secure your spot!
To learn more about oaks and their importance, read the promise of oak restoration on our website, and watch the recording of Clint McKay's webinar through Pepperwood: Black Oaks Revealed: Their cultural significance for Indigenous Communities.
The Promise of Oak Restoration
The Promise of Oak Restoration
One of the hardest things about this fire has been its impact on the trees. Yes, those of us who lost homes are grieving our homes, in our different ways. But we all share in the sadness of losing countless beautiful, beloved trees: many firs – including one that sheltered the ashes of a community founder; gorgeous oaks that graced our homes and barn; at least one maple – which always delivered a precious shock of vivid spring green or glowing autumn yellow as the year turned; and countless madrones and manzanitas, with their smooth tawny barks.
Some of these were lost to the Glass Fire itself; they toppled or charred as it moved through, or soon after.  Some were declared hazard trees by PG&E or AT&T in the fire's immediate wake, and were cut down. Some we have removed ourselves, as we know they will not recover. And PG&E is back on our land now, taking down trees they marked "P2" (Phase 2) that are in danger of falling on power lines. Later this year, we will engage a forester to manage salvage logging in some areas of our forest, taking out dead firs that can be used for lumber, reducing fuel load in the process.
We know that there is so much work to be done to heal and restore and rejuvenate this landscape we tend. We need to be on the lookout for erosion, invasives, and impacts on the habitat of our non-human neighbors. Out of all of this, though, something beautiful is emerging: a commitment to oak restoration.
Thankfully we have so many local resources and leaders to turn to, in order to understand how to do this work. Pepperwood Preserve, our watershed neighbor, burned in the Tubbs Fire of 2017, and its scientists and educators have a lot to teach us. Recently, a few of us attended a Pepperwood webinar on the indigenous meaning and tending of black oaks, taught by Clint McKay, Pepperwood's Indigenous Education Coordinator, a member of Pepperwood's Native Advisory Council and of the Wappo, Pomo and Wintun communities. (Monan's Rill is situated on the homeland of the Wappo / Onasatis people.)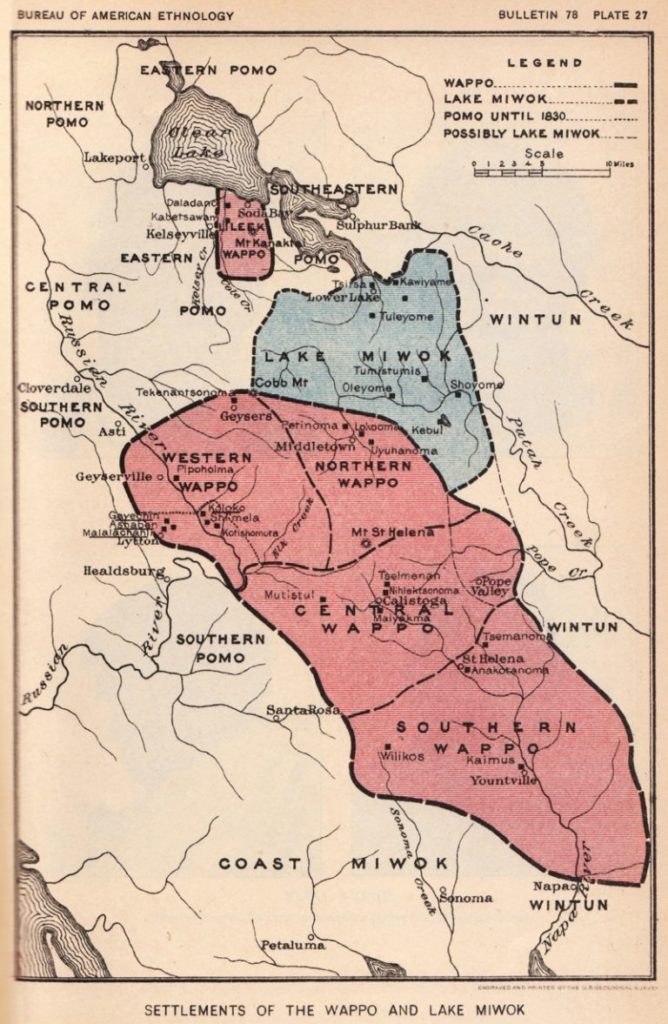 The acorns of the beautiful black oak provide sustenance for the Onasatis people and many of their non-human siblings. In his teaching, McKay told us about Pepperwood's Black Oak Project. They identified 60 healthy specimen black oaks and studied their microenvironment. In order to replicate this health in other trees, they conducted microburns, removed invasives, and thinned the forest. At Monan's Rill we have done some of this kind of work, in partnership with the NRCS EQIP program and Fire Forward, and now the Glass Fire has given us an opportunity to rethink large swathes of our land. We know that "oak woodlands" in northern California do not usually look the way they did when they were stewarded by indigenous communities, and that our mountains in particular have experienced a long stretch of fir overgrowth and oak crowding. How can we use this moment of devastation to plant beauty, share resources more wisely, and cultivate a healthier relationship with the earth we walk upon?
Some of us will walk with Clint McKay at Pepperwood this spring, to learn about black oaks and other plants and trees important to our local indigenous communities. We are also in conversation with longtime oak arborist Dave Muffly, learning about oak propagation methods that we could use here at the Rill. All of this is happening in concert with our work with Friends of the Mark West Watershed and the Sonoma County Forest Conservation Working Group, striving for watershed health and large-scale vegetation management for fire safety. 
This is undeniably a challenging time for us at the Rill, and we are buoyed by the vision of a healthier forest and planet. We are humbled by what we continue to learn about indigenous land stewardship practices. We are nourished by the promise of oak woodland restoration.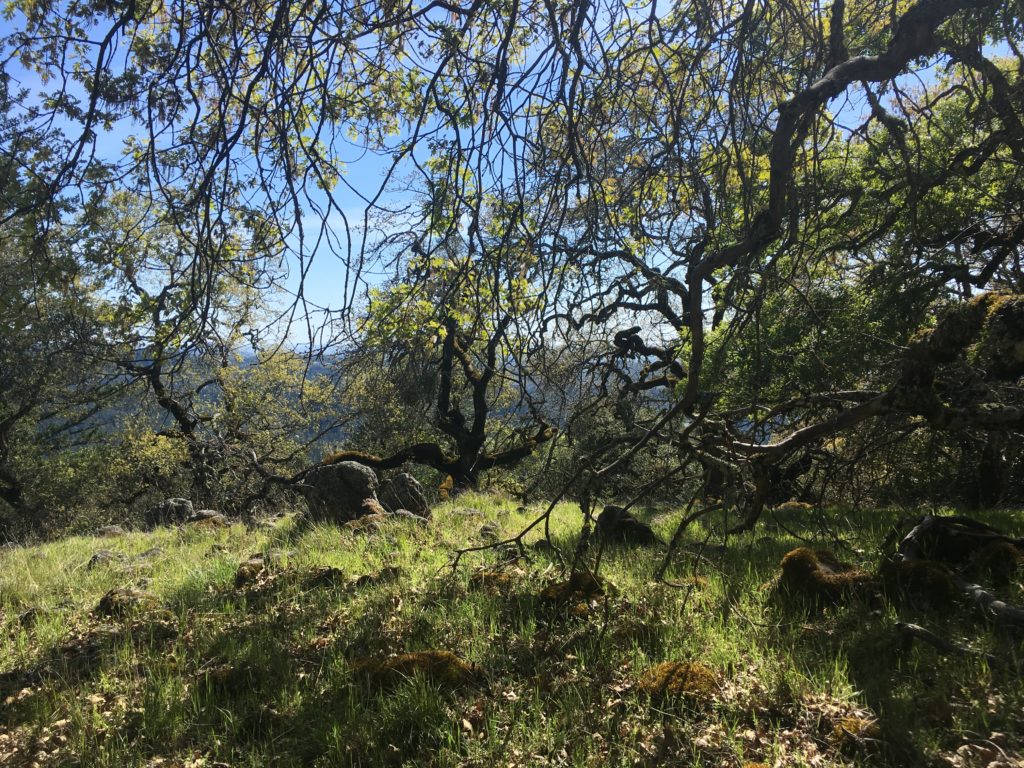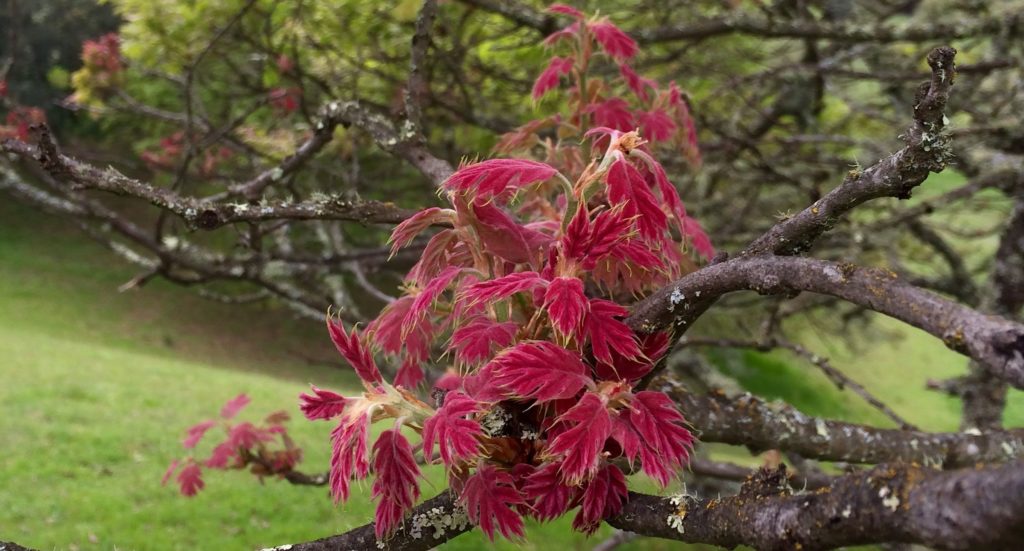 p.s. You can support our work on oak restoration, and community restoration more broadly, through our GoFundMe donation page. Thank you so much!