The Land
The community we call Monan's Rill is located on the traditional territory and homelands of the Wappo people, who cared for and thrived on this land from time immemorial. Dwelling here now, we at Monan's Rill acknowledge and grieve the immense losses experienced by Wappo people since the arrival of European settlers. We also acknowledge and celebrate Wappo resilience, and their ongoing sacred relationships with the land, waters, animals, plants, and other non-human residents of the Mayacamas Mountains. We aspire to build meaningful and reciprocal relationships with the Wappo community, and to respectfully integrate indigenous wisdom into our stewardship of this land.
---
If you have been following along over the past few years, you know that the land called Monan's Rill burned badly in the Glass Fire, on September 28, 2020. 
It has been a journey of grief, laughter, fatigue and discovery as those of us who remain at the Rill – and those who wish to return to or join the Rill – navigate this new landscape. And throughout it all, we and the land have kept each other company. Lower down on this page you will find some photos of the past year, to illustrate the journey. The best way to learn more is to visit, experience its beauty and power for yourself. We also suggest that you follow our Instagram page. And sign up for our newsletter to stay on top of what's happening here.
All of us at Monan's Rill would like to express our gratitude to Clint McKay and TekTekh Gabaldon, culture bearers for the Wappo people and members of Pepperwood Preserve's Native Advisory Council, for speaking with us and helping us learn this year. Clint especially was fundamental to our process of developing a land acknowledgment. If you would like to support their important work at Pepperwood, you can make a donation – please specify that it is for the Native Advisory Council.
For a history of the land and a snapshot description of where we are today, keep scrolling….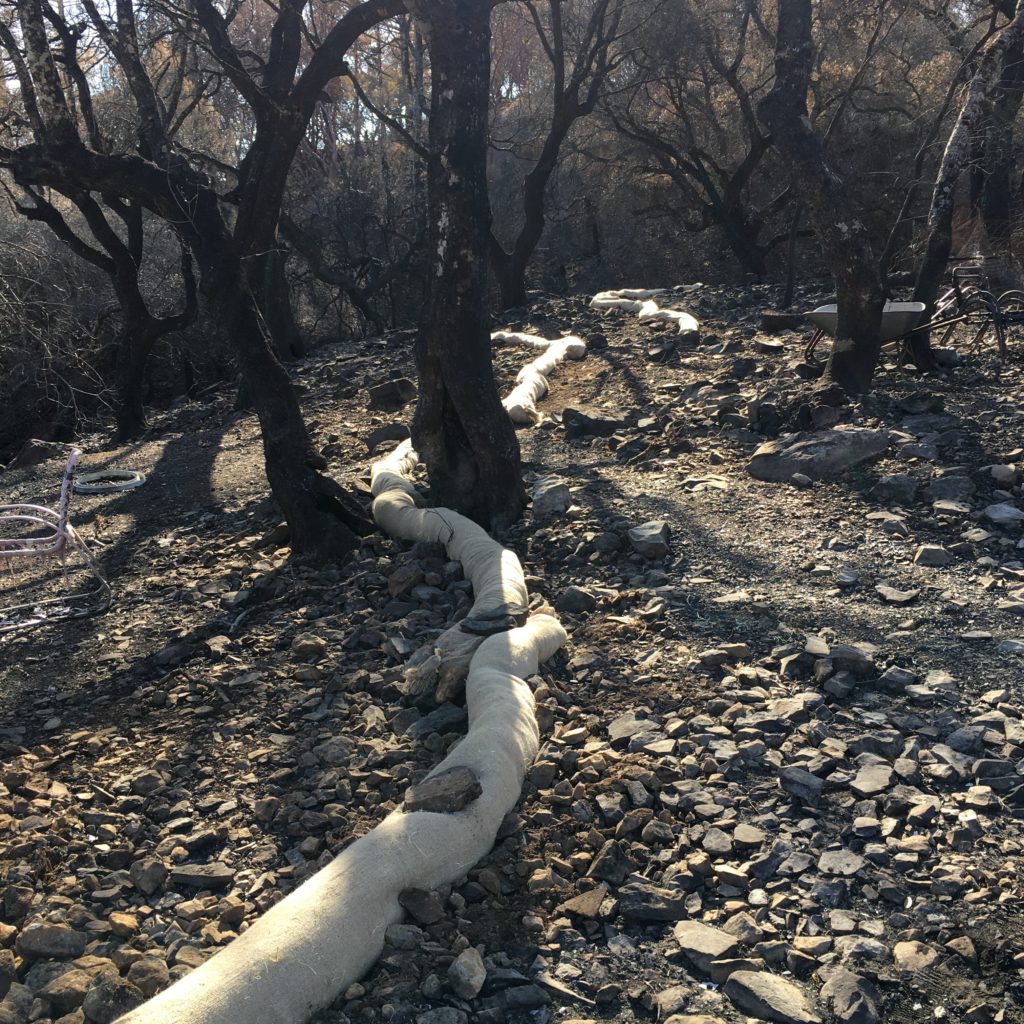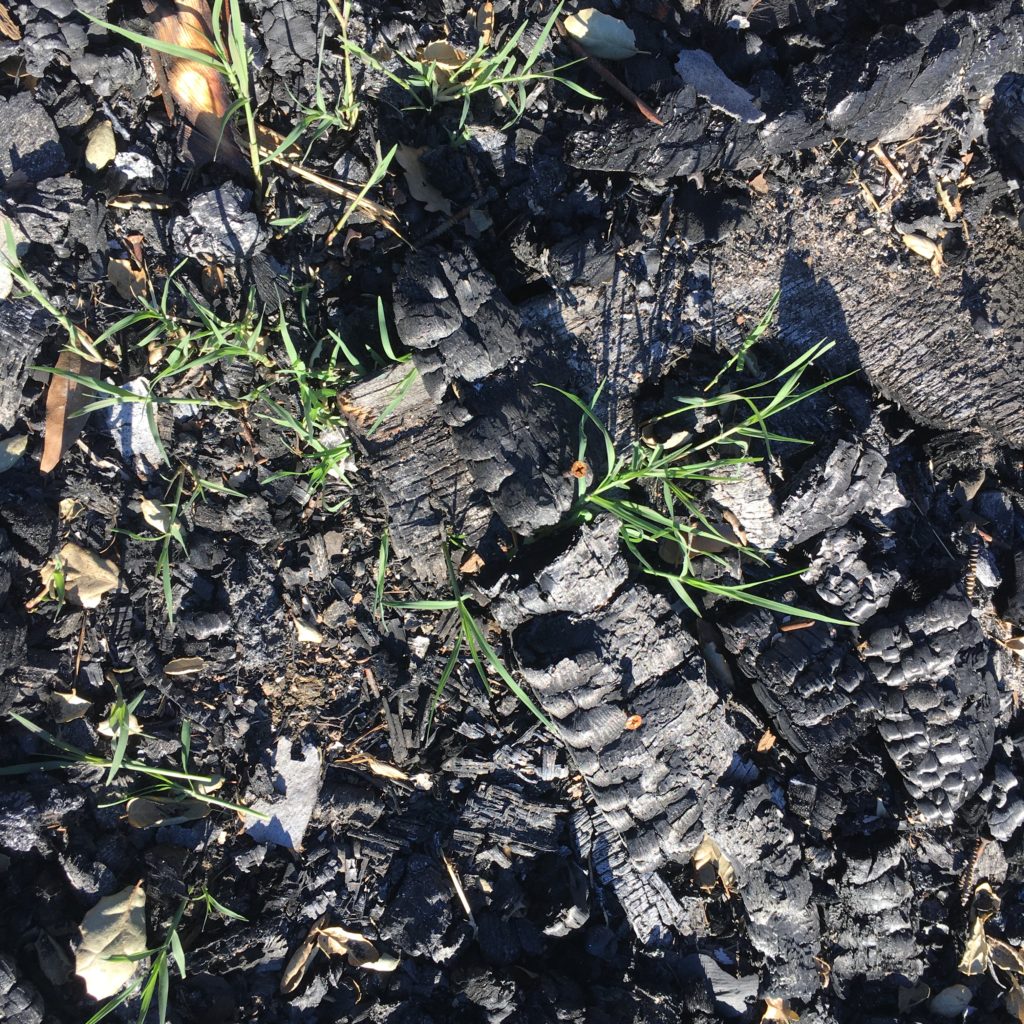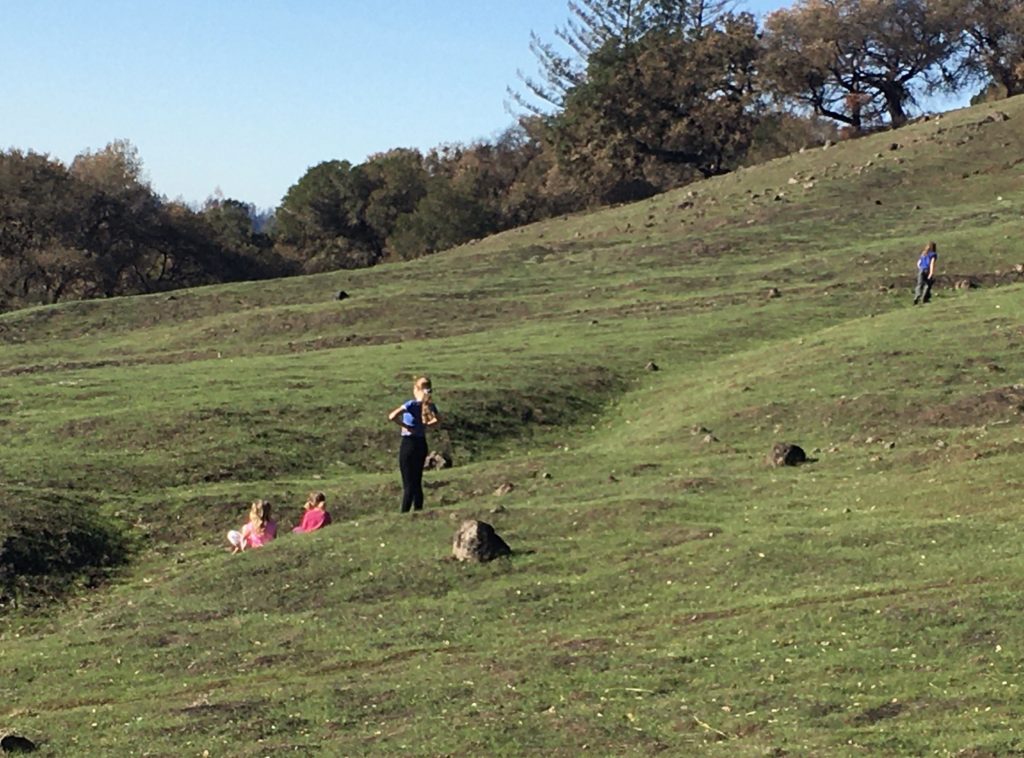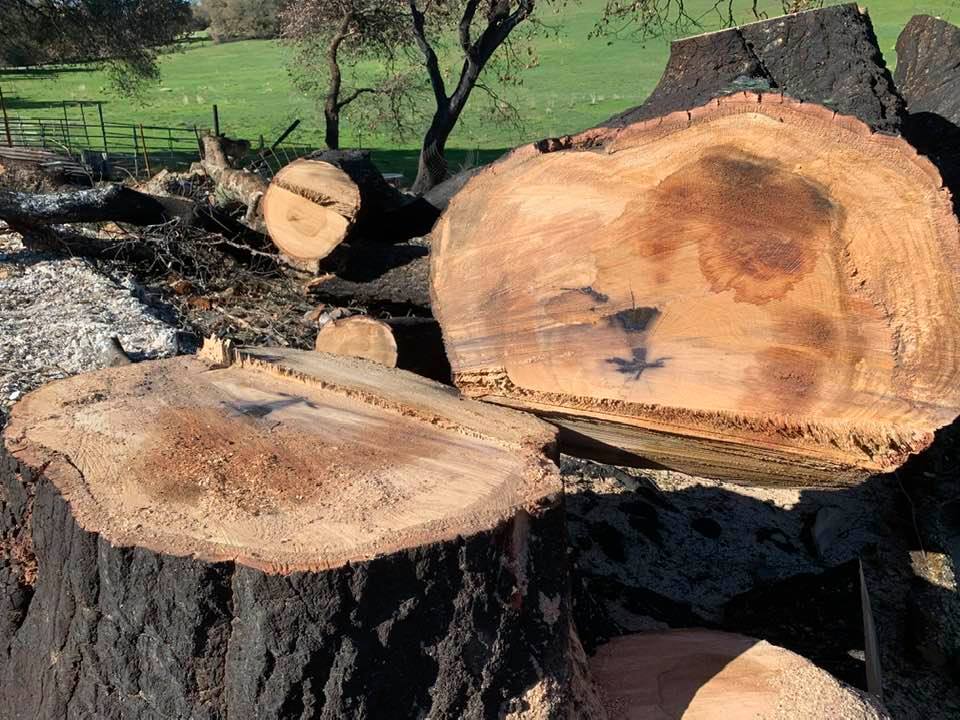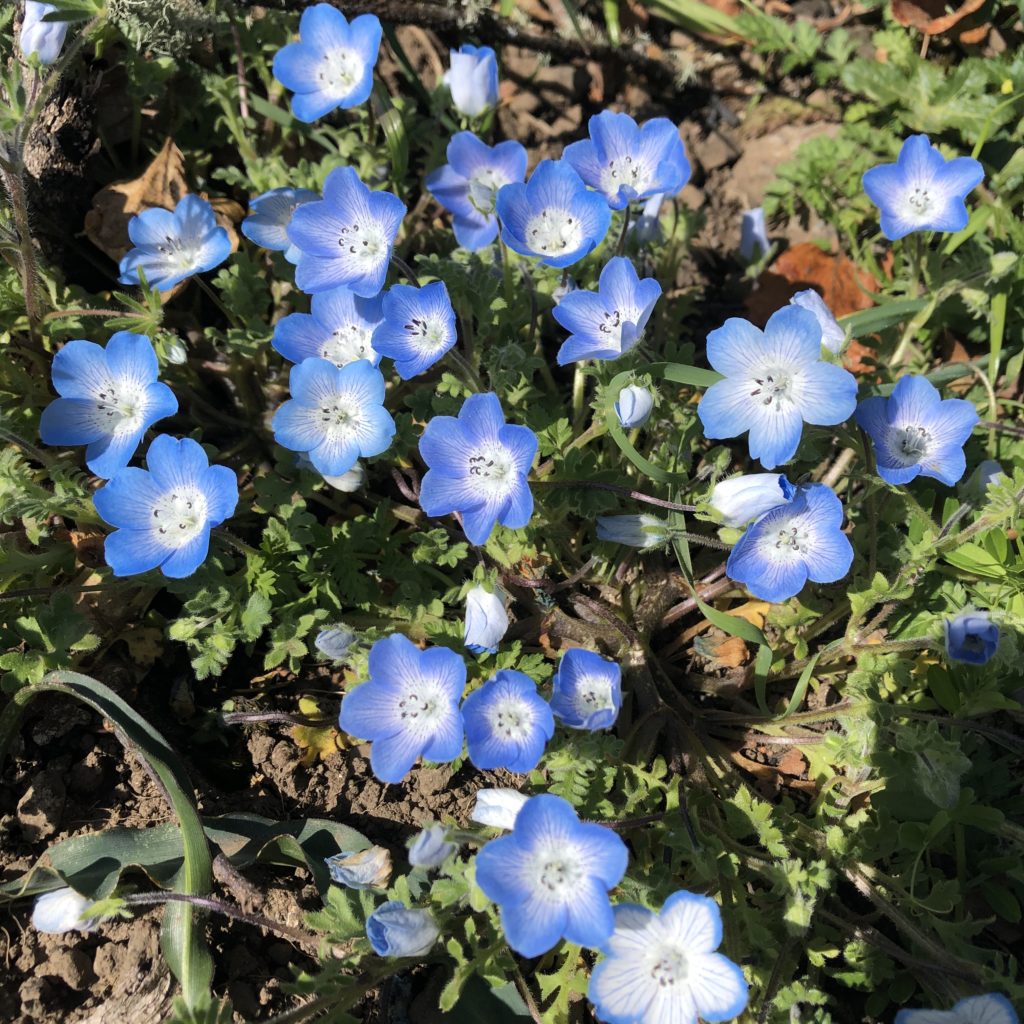 ---
A Brief History of the Land
The community that we call Monan's Rill is located on the traditional territory and homeland of the Wappo people. They thrived here and cared for this land in ways that we are just beginning to learn about, thanks to unfolding relationships with Wappo community members today.
In the 19th century, this land was taken and settled by gold searchers, loggers, and farmers of European ancestry, before it became "the Rill."
When the land was purchased by the community's founders in the 1970s, the creek that runs through it was already referred to as Monan's Rill, from a line in a poem written by Sir Walter Scott:
"The stag at eve had drunk his fill, where danced the moon on Monan's Rill."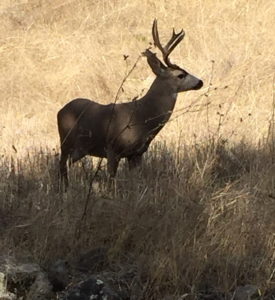 A speculative developer had laid out parcels of our beloved watershed in small, stark rectangles, and named them all after places in Scotland. He named landscape features this way, too. That is how the creek, and then our community got its name.
---
The Land Today
We do share the land with water, wild deer, and a vast night sky. Monan's Rill, the creek, runs through the heart of the community, and feeds the two ponds that we use for swimming, fishing, azolla harvest, and fire protection.
A large organic garden and orchard (with apples, pears, plums, figs, cherries, persimmons, peaches and grapes) helps to supplement our varied diets. The native oaks, madrones and firs provide shade from the summer sun. Historically, we have had a variety of livestock, and there is a large pasture for this purpose. Hiking trails weave their way across the hillsides. We share the land with coyotes, foxes, deer, birds, mountain lions, snakes, jackrabbits and wildflowers.
The houses, community buildings, garden and pasture have always been clustered in one corner of our 414 acres of land, and will remain this way when we rebuild. The rest is oak grassland, chapparal and managed wild forest. Monan's Rill is located approximately 25 minutes from downtown Santa Rosa, California.
---
Water and Energy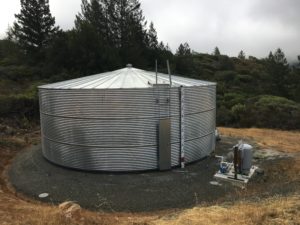 Our water comes from a spring and a well. We also recently installed a 60,000-gallon rainwater catchment tank, and use that for our summer garden.
Just a short while ago we also completed installation of a community solar array. It also did not burn! This means that we still get the majority of our energy from the sun!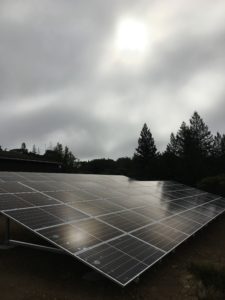 ---
[portfolio_slideshow]