Coyote House is Opening!
Coyote House is Opening!
My great uncle always used to say "There have to be endings to be beginnings," and it is of course true at the Rill, as well. Two of our beloved long-term members have departed, to start a new chapter in their lives. This means that one of our homes is opening as a rental.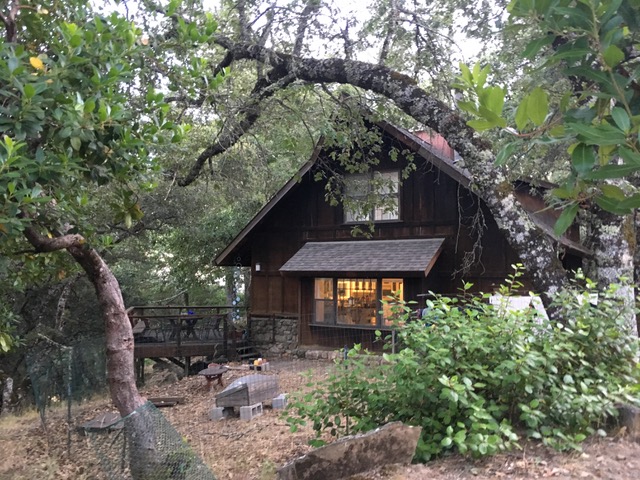 At Monan's Rill, we prioritize renting to people who are interested in long-term living and membership here, and we encourage renters to formally explore this possibility early in their time living here. We usually offer a 12-month lease for renters. However, due to the current conditions of COVID-19 and the lightning complex fires, we are right now also open to considering a shorter-term lease for those who may be in need of temporary housing. (So please do share this information – and our rental interest form – with any friends who may have lost a home.)
About MRA:
Monan's Rill Association (MRA) is a collectively-owned intentional community on 414 acres in the Mayacamas Mountains. Our beautiful rural land is conveniently located within 20-25 minutes' drive to Santa Rosa, Calistoga, and St. Helena. We are about 1.5 hours drive from San Francisco and the East Bay. Founded in the 1970s, MRA is centered on the core values of Honoring Every Voice, Relationships and Caring for Each Other, Stewardship, and Stability. For more about MRA, be sure to browse this site, see the recent article about us in Made Local Magazine, and check out our Instagram account!

Living at Monan's Rill brings many benefits, including clean air and water, quiet starry nights, beautiful nature trails, and relationships with other community members across an intergenerational spectrum, from children to elders. Living here also comes with responsibilities to care for your home and for the community as a whole, working side by side with members. MRA works best for people who are actively interested in living in the country, knowing their neighbors, learning and sharing skills, and making a difference together.
About Coyote House:

One of our 13 homes, Coyote House, is available for rent beginning in October. Coyote House is a 1,373 sq. ft. two-story home with 2 bedrooms, 2 bathrooms, a deck, a screened-in sleeping porch, and a 2-vehicle carport with built-in storage. It is located at the base of several of our hiking and mountain biking trails.
Coyote House rent is $2200 per month, and includes water, sewer, trash and internet. Electricity, propane and telephone are not included. $2000 security deposit plus $500 deposit for each pet (if approved by MRA), as well as a $500 cleaning fee. Each adult renter is asked to contribute 10 hours of work per month toward caring for their home and the community, with guidance from MRA members.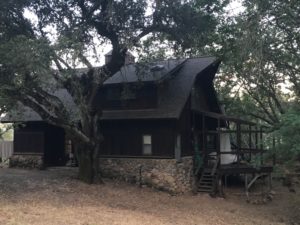 If you're interested in exploring living at Monan's Rill, please fill out our rental interest form. We will follow up to set up an initial Zoom call with a couple of our members, followed by a COVID-safe in-person visit if it seems like a mutual good fit.
We look forward to meeting you!